37.50 Lakhs
EMI starts at

29.64K / Month
Plot Area1500 Sq Feet
Direction FacingEast
Corner PlotsNo
Establishing approved East facing plots in a fast emerging location of Chikkaballapur, at Nandi Hills. Being spread over 1500 Sq Feet land area, it is well-planned with all affordable different amenities like Corporation water. The plot is situated in an area that has close proximity and convenient access to major areas of the city like Nandi Hills and the price is at affordable cost of Rs. 37.50 Lakhs.
by Square Feet Realtors On Oct 08, 2023
37.50 Lakhs
EMI starts at

29.64K / Month
Plot Area1500 Sq Feet
Direction FacingEast
Corner PlotsYes
Here is a well-planned Plots with great investment returns available for sale in Nandi Hills, Chikkaballapur. Extending in the area of 1500 Sq Feet, this Vaastu compliant plot offers you an array of necessary amenities and modern facilities such as Corporation water. It is an East facing Plots available for sale at a competitive price of Rs. 37.50 Lakhs in Nandi Hills. Enjoy the unparalleled living experience that the plot offers you.
by Square Feet Realtors On Oct 08, 2023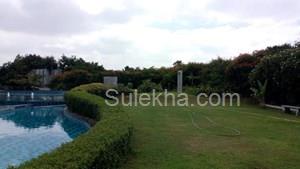 38.50 Lakhs
EMI starts at

30.43K / Month
Plot Area1500 Sq Feet
Direction FacingEast
Boundary Wall ConstructedYes
Corner PlotsYes
Front Road Width49 Feet
Mantri Hills, nestled in nature at Bangalore?s Nandi Hills. 130 plots
Corporation water, ATM, Play ground, Sewage treatment, Plantation Avenue
Amenities
Corporation water
ATM
Play ground
Sewage treatment
Plantation Avenue
Visitors parking
Drainage facility
Swimming pool
Security
Tennis court
Piped gas
CCTV
Fire Safety
Feng shui / vastu
Park
Rain water harvesting
Solar power
Volleyball court
Water treatment
by Square Feet Realtors On Sep 16, 2023