46 Lakhs
EMI starts at

36.36K / Month
Config3 BHK
Sale TypeResale
Built-up Area800 Sq Feet
Age Of Construction10-20 Years
5112 / Sq Feet
3 Total Floors
2 bath
UnFurnished
This UnFurnished 3 BHK Flat for Resale in Bhopura, Ghaziabad at Rs 46 Lac. This Gated Community Flat has 2 bathrooms, 1 balconies, . This Resale Flat has 3 floor. The Flat is UnFurnished with Marble flooring and has amenities like Drainage facility, Corporation water, etc. Location - DLF Dilshad Extn 2, Landmark-near Near Sankat Mochan Mandir.
Drainage facility, Corporation water
by Ashok Verma On Oct 18, 2023
43.50 Lakhs
EMI starts at

34.38K / Month
Config1 BHK
Sale TypeResale
Carpet Area380 Sq Feet
Age Of Construction> 20 Years
8056 / Sq Feet
1 Total Floor
2 bath
UnFurnished
Flat details : 1. 1st Floor Flat 2. 01 Bed Room 3. 01 Drawing Cum Dining Room 4. 02 Balconies (One Covered) 5. 01 Kitchen 6. 01 Toilet 7. 01 Bathroom 8. Independent Roof The Flat Is Best Key Location Of Noida : a) 2 minutes? drive To Kailesh Hospital (One of the Best & oldest Hospitals of Noida) b) 2 minutes? drive to Head Post Office (Biggest Post Office of Noida) c) 3 minutes? drive to Sector -18 & Atta Market ( One of the Biggest & Posh Markets of Noida) d) 2 minutes? drive to Harola Market ( Biggest Hardware, Paint Market & Electrical Market of Noida ) e) 5 -6 minutes? drive to Noida Stadium ( The Only biggest stadium of Noida) . f) 3-4 minutes Dive to Rajanigandha Metro station (Sec-16). g) 0 minutes? drive to Sanatan Dharam Temple ( Biggest Sanatan Mandir in Noida)
by Rajneesh Shukla On Nov 15, 2023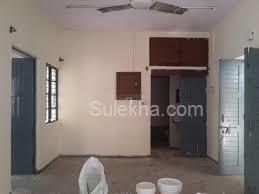 54 Lakhs
EMI starts at

42.68K / Month
Config2 BHK
Sale TypeResale
Built-up Area730 Sq Feet
Age Of Construction3-5 Years
7200 / Sq Feet
Open car park
3 Total Floors
1 bath
Semi Furnished
1 Car Parking
2 BHK Flat in Chirag Dilli, Delhi is available for people who wish to lead a peaceful life, with great connectivity to the city. The 2 BHK Flat ranging 750 sqft of area has 1 bathrooms and 1 balconies. This spacious Flat is Semi Furnished and is situated on the 2nd floor off the 3 floor with good ventilation and natural lighting. You can own one without any hassle. This Flat is available at Rs 54 Lac. The available amenities are Corporation water, Drainage facility, 24*7 power backup, Lifts, Security, Shopping complex, Broadband connectivity, Visitors parking, Piped gas, Intercom, CCTV, Park, Play ground, Fire Safety, Sewage treatment.
Corporation water, Drainage facility, 24*7 power backup, Lifts, Security
Amenities
Corporation water
Drainage facility
24*7 power backup
Lifts
Security
Shopping complex
Broadband connectivity
Visitors parking
Piped gas
Intercom
CCTV
Park
Play ground
Fire Safety
Sewage treatment
by Golden Earth Realtor On Nov 16, 2023