40 Lakhs
EMI starts at

31.62K / Month
Config4 BHK
Sale TypeResale
Built-up Area50 Sq Yards
Plot Area40 Sq Yards
Age Of Construction10-20 Years
2 Total Floors
2 bath
Semi Furnished
Semi Furnished 4 BHK Independent House for Resale with 2 bathrooms, and 2 balconies in GURGAON, Gurgaon. It is spacious, well-ventilated and well-lit for a healthy and peaceful living. This Independent House has 2 floor in total and possesses bank approvals, etc. A gated community project costs Rs 40 Lac with all the necessary contemporary amenities.
ATM, Corporation water, Park
by Baljeet On Nov 14, 2023
46 Lakhs
EMI starts at

36.36K / Month
Config3 BHK
Sale TypeResale
Built-up Area800 Sq Feet
Age Of Construction10-20 Years
5112 / Sq Feet
3 Total Floors
2 bath
UnFurnished
This UnFurnished 3 BHK Flat for Resale in Bhopura, Ghaziabad at Rs 46 Lac. This Gated Community Flat has 2 bathrooms, 1 balconies, . This Resale Flat has 3 floor. The Flat is UnFurnished with Marble flooring and has amenities like Drainage facility, Corporation water, etc. Location - DLF Dilshad Extn 2, Landmark-near Near Sankat Mochan Mandir.
Drainage facility, Corporation water
by Ashok Verma On Oct 18, 2023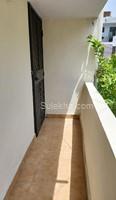 43.50 Lakhs
EMI starts at

34.38K / Month
Config1 BHK
Sale TypeResale
Carpet Area380 Sq Feet
Age Of Construction> 20 Years
8056 / Sq Feet
1 Total Floor
2 bath
UnFurnished
Flat details : 1. 1st Floor Flat 2. 01 Bed Room 3. 01 Drawing Cum Dining Room 4. 02 Balconies (One Covered) 5. 01 Kitchen 6. 01 Toilet 7. 01 Bathroom 8. Independent Roof The Flat Is Best Key Location Of Noida : a) 2 minutes? drive To Kailesh Hospital (One of the Best & oldest Hospitals of Noida) b) 2 minutes? drive to Head Post Office (Biggest Post Office of Noida) c) 3 minutes? drive to Sector -18 & Atta Market ( One of the Biggest & Posh Markets of Noida) d) 2 minutes? drive to Harola Market ( Biggest Hardware, Paint Market & Electrical Market of Noida ) e) 5 -6 minutes? drive to Noida Stadium ( The Only biggest stadium of Noida) . f) 3-4 minutes Dive to Rajanigandha Metro station (Sec-16). g) 0 minutes? drive to Sanatan Dharam Temple ( Biggest Sanatan Mandir in Noida)
by Rajneesh Shukla On Nov 15, 2023