Apartments in fast developing suburb Chitlapakkam

Hari haran
/
7 yrs ago
/
Chitlapakkam is a part of the Chennai metropolitan area and one of the twenty Panchayat towns in the area. The residential township is situated in Kanchipuram district. Major attractions in the area are the most eco-friendly environment and perennial lakes around the township.
Rising price of real estate properties have inspired property seekers to look beyond the main city of Chennai and reach out to areas in the outskirts. Developers on the other hand are looking for areas where lands would be comparatively cheaper so that they can provide customers properties in affordable prices. Chitlapakkam is a residential choice that suits both, due to availability of land, exceptionally friendly environment, and affordable price of the properties. Many middle income group buyers prefer to buy small 2 and 1 BHK apartment in Chitlapakkam.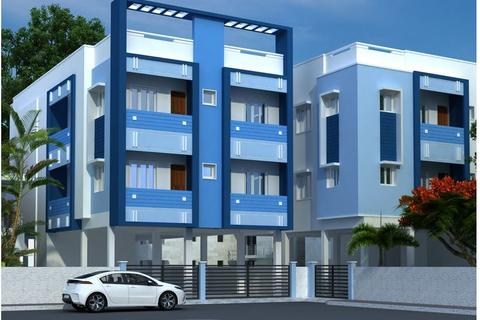 Since it is a part of Chennai metropolitan area, it has all the amenities that modern residential buyers would be looking for. Excellent connectivity to all parts of Chennai and other important locations in Tamil Nadu and existence of educational, healthcare and training institutes, shopping places and above all; natural beauty for enjoying some free relaxing times on the banks of the perennial lakes. These factors make Chitlapakkam one of the choicest areas for property seekers. Understanding the preference of buyers, many new projects are launched here by leading real estate developers.
Moreover Chitlapakkam is one of the fastest developing suburb areas in and around Chennai. The suburb area is located at a distance of around 7 km to the south of the Chennai international airport. Nearest railway station is Tambaram Sanatorium at around 2 km from the place. Major surrounding areas are Pallavaram, Chrompet, Tambaram Sanatorium and Tambaram and Selaiyur. Chitlapakkam is also houses famous Kumaran Kundram temple of Lord Murugan. The hilltop temple is at only 15 minutes walking distance from Chitlapakkam.
Many apartment projects are running or have been completed in the area. One can find 2, 3, and 4 BHK apartments in the area too. But it is the 1 BHK apartments in Chitlapakkam that are more in demand because of bulk of buyers which come from middle and low income group families. There are upcoming, under construction, and ready to move apartments in the area and it is not difficult finding one according to your choice.
---
Post a Comment
All Comments
---