Commercial or residential properties- Which is best for investment?
Pavithra S
/
2 yrs ago
/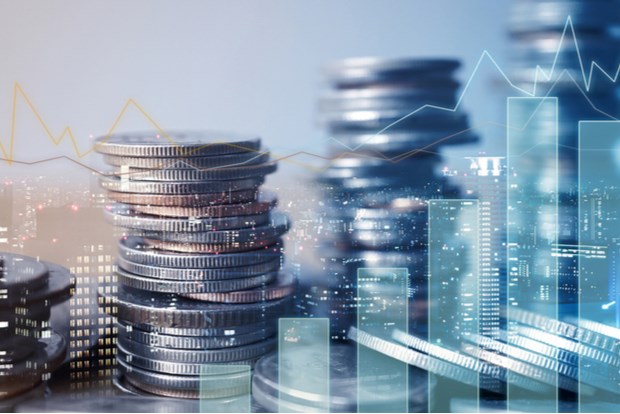 Investing in residential or commercial properties is a big decision and one should always take a big leap before making any deals. There are both advantages and disadvantages involved in both commercial and residential investments. While residential properties are mostly bought for self-use, commercial properties are purchased for higher rental returns. In this case, should you invest in residential or commercial properties?
Here is a short analysis of making investments in residential or commercial properties.
Residential Real Estate
Though the real estate has been sluggish since the past few years due to some policy changes like demonetization, GST implementation, and bankruptcy code, it is on the revival mode now. There was a mismatch between demand and supply of residential properties. When the demand for affordable housing was high, the developers targeted the luxury segment thus resulting in more unsold housing inventories. However, with the intervention of government and some positive measures adopted like 'Housing for All' scheme, implementation of RERA and GST rate cut, the realty market is considerably gaining its momentum. This boosted the affordable housing segment resulting in more residential sales and gained the confidence of homebuyers and investors. First-time homebuyers are the most benefitted out of it and there has been immense in the demand and supply of residential. This resulted in an upsurge of the realty market in India.
The recently announced Budget 2019 further provides some hope for the real estate market. The income tax deduction is one of the most significant financial measures that benefit the mid-segment home buyers. Modern Tenancy Laws, TDS on rental income and social infrastructure developments will inflate the rental real estate market, too.
Besides self-use, investing in residential properties will also generate income by providing it out for rental or lease purposes. Price appreciation in the future is another vital factor that one can consider investing in residential properties and the estimated return is expected to be about 3-4 % per year.
Commercial Real Estate
There has been a gradual growth in the commercial realty market in terms of high demand and supply in commercial spaces. An upward curve can be seen in the growth of capital and rental values of investing in commercial properties. Commercial properties like office spaces, retail, industrial, warehouses, and institutions provide regular rental income. Wide range of rental options, high price appreciation, and steady rent are the key determinants of why many real estate developers have turned their eye on investing in commercial properties. Also, the rental rates are high for commercial properties when compared to residential properties, especially the Grade A office properties that yield high returns. The overall returns estimated for commercial properties are about 8-10% per year. Property leasing with steady income flows and diversified asset holdings are other advantages that one can make use of in investing here.
Commercial properties in the right location and infrastructure quality attract more investors and corporate tenants with scopes of good rental returns in the course of a time period. Investment avenues such as the REIT (Real Estate Investment Trusts), Allowance of FII & FPI investments in debt securities and recapitalization of PSU banks announced in the Budget 2019 make the commercial investment channel the best for investment. Fewer risks and challenges with regards to due diligence and transparency provide ample opportunity for investors/developers to invest in commercial properties.
New age co-working trends, demands for more office spaces, e-commerce specific building requirements and quality massive infrastructure from reputed developers make the choice viable for investment. Though factors such as infrastructure, location and current market trends determine the price appreciation and rental income, commercial and residential properties are bound to grow in future with the economic environment being conducive for the markets now.
Major Areas to Invest
Here are some of the top metro cities that have lots of growth opportunities and propel growth in commercial as well as the residential sector: Bangalore, Mumbai Metropolitan Region, and Delhi NCR. Availability of large land parcels, ample employment opportunities and establishment of multinational companies favor the commercial and residential markets to grow here. Besides tire 1 metro cities, tier 2 and tier 3 cities also experience positive investment prospects. There has been a huge demand for residential markets in areas that have great connectivity and employment hubs nearby.
Last Words
Since investment is a major platform that has its own set of risks and advantages involved, one has to be very careful and calculative before making a big decision in investing. No matter whether it is commercial or residential investments, it is important to check the builder's reputation, past price trends, location, connectivity, employment opportunities, infrastructure, etc. where you invest. In addition, you also ensure if the property is registered and has got proper approvals from the respective local authorities and municipalities.
Considering the benefits and challenges involved in both commercial and residential developments, it's totally up to you, who take the final call in investment. So, compare, analyze and invest in properties with due diligence.
Are you looking to invest in residential or commercial properties? Here, we help you choose your best property through Sulekha that has a comprehensive list of properties at your preferred budget and location.
---
Post a Comment
All Comments
---

Hello everyone,
I will tell you a secret of getting rich on bitcoin investment "a wise person should have money in their head , but not in the heart.. Everyday is a day of new decisions. Its your choice to be rich or to be poor & keep struggling, start making larger funds in 72 hours with a legit & pro trader like me,Investment plans are open now with a minimum investment of $200 you can earn $2000 in 72 hours
Invest $200 earn $2,000Invest $500 earn $5,000Invest $700 earn $7,000 Invest $1,000 earn $10,000 Invest $2,000 earn $20,000 Invest $5,000 earn $50,000 Invest $7,000 earn $70,000
Do not miss this clear opportunity to achieve your financial freedom, those who are not ready to invest now are not ready to retire early, do not depend on a single source of income, let us trade for you today and start making profit for you. Contact us on whatsapp +16234044993 or email: tradewithluiscarlos@gmail.com
---
If you are looking for a less risky investment option with a decent amount of returns residential property will be best. If your objective is greater capital appreciation even if it comes with risk then go for commercial properties. Residential Property is the best thing to invest in India.
---
This article help me a lot. I have real estate business and have a great real estate website. So you can boost your real estate business with RERA Compliance Website. can help you to design great website as per RERA Guidelines.
---