Factors for Acquiring Properties in Porur!
Porur occupies a prime location in the South-Western part of Chennai. The area houses chemical and manufacturing plants along with luxurious housing facilities. Besides, it is also becoming an IT hub with the emergence of DLF IT Park, YCG IT Park, and Jayanth Tech Park that comprises of various IT companies. Porur is the new destination for the home buyers as the residential complexes offers unlimited comfort with world –class construction.
If you think of some important places in Chennai, Porur will definitely be on the list. The area is well known for its lively neighborhood which is mainly because of the many chemical industries, manufacturing plants, vegetable and fruit market, IT firms and garment factories. Porur takes immense pride in being a significant place of historical significance in Chennai. It also flaunts the Porur Lake, the major source of fresh water in the locality. Due to the flamboyance of the area, many builders and investors are trying to mark their presence here. Houses constructed here possess sophisticated facilities and are surrounded by various IT hubs, eventually making this place a convenient place to stay. Most happening residential units in Chennai are the 2 BHK apartments in Porur. Porur is thought to have existed ever since the reign of the Pallavas. In Tamil, Porur signified the place of warfare. The very old Shiva temple constructed by the Cholas does add to the area's historical significance.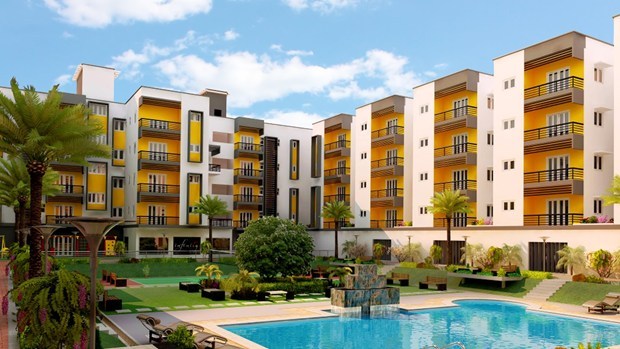 Porur is just six miles away from the important highway NH45 in South India. The highway connects the city to Trichy as well as other vital suburbs in the south. Moreover, the government is planning to further widen the highway, from 4 lanes to 6 lanes. Porur is connected well to the major places of the city via road transport, mainly buses and auto rickshaws plus the suburban railway network.
Porur is ready to hail the upcoming IT SEZs. Presently it has the TCG IT Park and the Jayanth Tech Park. The DLF IT Park is home to various IT firms such as IMB, Syntel, Tata Teleservices, and Dell. Needless to mention, it is a great idea to buy a property in Porur now. Property prices were likely to be at their peak about two years ago; however, it took a dip. If you invest with the present property prices, you can probably fetch high returns in the coming years.
If you buy 2 BHK apartments for sale in Porur, you can enjoy a modern and luxury living along with a range of world class amenities including good education institutes, shopping districts, financial centers, health care facilities and global work districts.
Source & Image:Net
---
Post a Comment
All Comments
---