Important Facts to Know About a Will
Pavithra S
/
2 yrs ago
/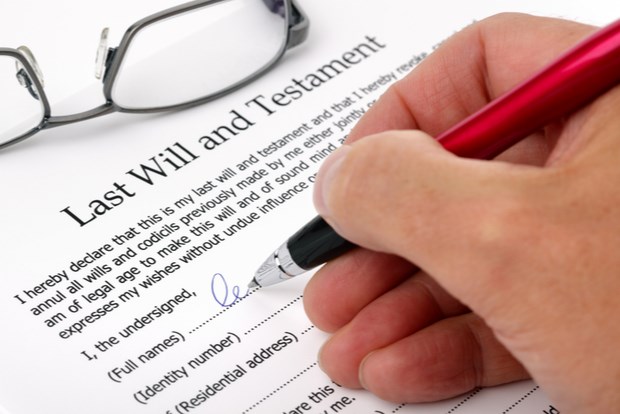 When we speak about a property (the asset) and investment, there are lots to get to know about it. The subject is huge and understanding the basic components is really significant to either to make use of some provision or to avoid any legal issues in the future. A will is one such legal document that directs how a person's assets are to be distributed after his/her death. It is vital for every person to be aware of this legal testament and its prospects in order to carry forward it in the future.
Below we present you some important facts about a will that you must know.
Making a will
Any person who is of sound mind and body can make a will, provided he should be a major. In a will, the aggrieved person usually expresses his/her wishes as to how his/her property should be shared out upon his/her death.
Executor or legatee of the will
A legatee is referred to a person who receives personal property through a will. He/she is the primary beneficiary or inheritor of the property. Any person can be nominated a legatee of the will, including a minor, a corporation and other juristic persons. If a testator names a minor as a legatee, then he/she should also appoint a guardian to manage the transferred property. One can also make some provision for a friend who is in need of money, a faithful servant, and even a nurse.
Ensuring a will to be free from errors
A legitimate will should clearly elucidate the name of the testator, having no errors in initials, spellings or any grammar mistake in that way leaving no scope for any interpretation.
Legatee appointment and rights related to it
The testator can designate any person as a legatee or an immediate beneficiary of a will and he has absolute rights to it.
Effect of a will after death
A will is legally enforceable only after the death of a person. No right is given to the legatee or the person who is to inherit the property until the death of the testator.
Amendments with regards to a will
If the person wishes to make any changes to the will at any point of the time, he/she can do the amendment without changing the entire will by making a codicil to it.
The last will declaration
A person is allowed to make any number of will he/she wishes to do. There are no restrictions to it, however only the last will made before his/her death is valid and enforceable.
Will disclosure
It is always advisable to declare all movable and immovable properties in the legal document in order to avoid any challenges in the court due to the discrepancies of the will.
Authentication of a will
The testator is obliged to sign the will in the presence of at least two independent witnesses, whereby they have to certify that the will is signed in their presence by the testator.
Registration
Though it is not mandatory for a person to register a will, it is always suggested to do so in order to avoid any legal problems in the future.
While owning a property is pride, transferring it to the safe hands is immensely important so that your hard-earned money is not lost or destroyed.
---
Post a Comment
All Comments
---
WE ARE SEEKING FOR CASH BUYERS
We have reliable agents in Asia, Middle East ,South Africa ,South America, North America, Europe and Africa to assist all our partners all over the globe ,So provided you have been scammed numerous times online Premium Bills Laboratory is here for you and rest assured that you are at the right place, contact now on
Whatsapp:+1(361) 857-3768
Telegram:@premiubillslaboratoryltd
WickrID: Premiumbills7
Website:
---
$$Loan offer$$ Do you need an urgent loan? contact me now. Business loan and personal loans are available to be lease out to interested people. don't miss this golden opportunity to get that loan you seek. my interest rate is affordable 2% so repayment will not be your problem. Apply now. (Whats App) number:+919394133968 please contact email id : patialalegitimate515@gmail.comMr Jeffery
---

---

---
Am short of words for the amazing profit you helped me earn in just a week with binary options strategy am so sorry I doubted at the beginning, I invested $200 and earned $2,500 in just one week, and kept on investing more, today I am financially successful, you can contact him via email: carlose78910@gmail.comVia whatsapp: (+12166263236)I advice you shouldn't hesitate. He's great.
---

Hello everyone,
I will tell you a secret of getting rich on bitcoin investment "a wise person should have money in their head , but not in the heart.. Everyday is a day of new decisions. Its your choice to be rich or to be poor & keep struggling, start making larger funds in 72 hours with a legit & pro trader like me,Investment plans are open now with a minimum investment of $200 you can earn $2000 in 72 hours
Invest $200 earn $2,000Invest $500 earn $5,000Invest $700 earn $7,000 Invest $1,000 earn $10,000 Invest $2,000 earn $20,000 Invest $5,000 earn $50,000 Invest $7,000 earn $70,000
Do not miss this clear opportunity to achieve your financial freedom, those who are not ready to invest now are not ready to retire early, do not depend on a single source of income, let us trade for you today and start making profit for you. Contact us on whatsapp +16234044993 or email: tradewithluiscarlos@gmail.com
---
HOW I GOT MY LOAN FROM THIS GREAT COMPANY Hello my dear people, I am Linda McDonald, currently living in Austin Texas, USA. I am a widow at the moment with three kids and i was stuck in a financial situation in April 2018 and i needed to refinance and pay my bills. I tried seeking loans from various loan firms both private and corporate but never with success, and most banks declined my credit ,do not full prey to those hoodlums at there that call them self-money lender they are all scam , all they want is your money and you well not hear from them again they have done it to me twice before I met Mr. David Wilson the most interesting part of it is that my loan was transfer to me within 74hours so I will advise you to contact Mr. David if you are interested in getting loan and you are sure you can pay him back on time you can contact him via email……… (davidwilsonloancompany4@gmail.com) No credit check, no cosigner with just 2% interest rate and better repayment plans and schedule if you must contact any firm with reference to securing a loan without collateral then contact Mr. David Wilson today for your loan
They offer all kind of categories of loan they
Short term loan (5_10years) Long term loan (20_40) Media term loan (10_20) They offer loan like Home loan............., Business loan........ Debt loan....... Student loan.........., Business startup loan Business loan......., Company loan.............. etc Email..........( davidwilsonloancompany4@gmail.com) When it comes to financial crisis and loan then David Wilson loan financial is the place to go please just tell him I Mrs. Linda McDonald direct you Good Luck.......................
---