Is investing in rental real estate a good option?
Pavithra S
/
2 yrs ago
/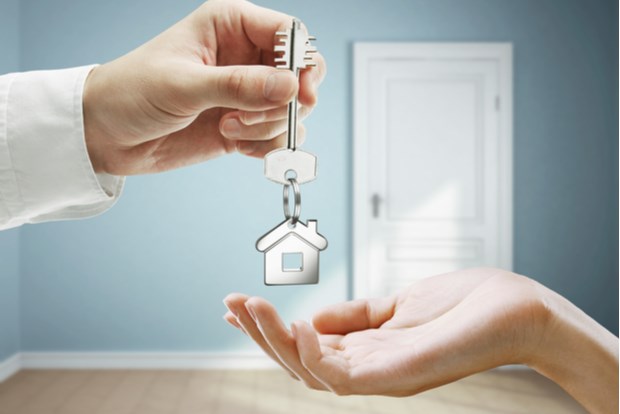 Real estate is one of the sound investment options that many people ponder over. Though there are some repercussions following the demonetization and GST implementation, the market has gained prominence with some effective governments' policies and conventions. In this spectrum, rental real estate is an emerging investment type that's been gaining the buyers' attention. Owning a rental property for ongoing income involves its own risks and benefits, so before putting your hard-earned penny into it, analyze and act.
Here is an overview of rental real estate as an investment option.
Buying a residential property for rental purposes appears alluring for it would be financially rewarding and has long-term capital appreciation. Appreciation over a long time is guaranteed with increasing value of the property in the course of time and raising equity in the property by mortgage payments.
Owning a house or apartment for rental purposes is also beneficial in other ways as follows:
Positive cash flow: The investor has a good probability of getting an ongoing return on the investment by means of positive cash flow, which is earned by renting out the property for monthly payments and that exceed the owner's overall maintenance of the property per month. Significant income and returns on cash even with a mortgage are the biggest advantages of investing in rental properties.
Tax benefits: Tax concessions are allowed for rental real estate properties. The Internal Revenue Service allows the investors to deduct certain expenses in different categories like day to day necessary expenses, improvements and depreciation for rental properties. Taxes on insurance, mortgage interests, cost of maintenance and physical wear-and-tear on properties can be deducted. In case of any nominal loss produced due to depreciation, deduction on costs is allowed.
Extra space & seasonal rentals: A portion of your home-basement, garage, or a room can even be treated as a rental deducting a percentage of mortgage interest and other expenses against the income. However, it is necessary to be aware of the difficulties involved in renting out the extra space. Seasonal rental is renting out a property in certain seasons at a fair market price will help in tax deductions apart from being beneficial of using the property for oneself for 14 days per year or the 10% of the number of days from renting to others.
While these are some of the advantages of investing in the rental real estate, there are also certain other drawbacks to buying a property for rental purposes. Scroll down to know the risks involved here.
Dealing with tenants is not so easy job every time and consequences arise when winding them up is necessary. Lack of liquidity, raising taxes & insurance premiums, neighborhood decline, unfavorable changes to the tax code, and property maintenance are big hurdles in this investment type.
The Bottom Line:
Knowing the limitations and keeping the expectations in a realistic sense would help in taking a wise decision. It is always better to consult with a property expert before investing in any kind of real estate investments.
If you are planning to invest in any kind of real estate properties, then reach us through Sulekha Properties.
---
Post a Comment
All Comments
---
WE ARE SEEKING FOR CASH BUYERS
We have reliable agents in Asia, Middle East ,South Africa ,South America, North America, Europe and Africa to assist all our partners all over the globe ,So provided you have been scammed numerous times online Premium Bills Laboratory is here for you and rest assured that you are at the right place, contact now on
Whatsapp:+1(361) 857-3768
Telegram:@premiubillslaboratoryltd
WickrID: Premiumbills7
Website:
---
Real estate investment is always considered a good option because of good number of reasons. One can also look at below reasons also:
1. Gives rental income higher than certain deposits
2. It is theft proof
3. Appreciation always beats inflation over the long term
4. Has reliable market value
---