Builder Information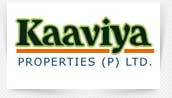 We commenced our operations way back in 1991, as a real estate firm promoting residential layouts in and around Chennai. Over the years, we have successfully sold over 200 sites, mainly in Porur and Manapakkam areas of Chennai and in the process earned the goodwill and market respectability in the real estate industry. Having gained the experience in promoting hundreds of residential and commercial sites, we entered in to construction arena in the year 1996 to respond efficiently to the changing market needs. We have successfully completed many construction projects of repute such as villas, medium sized apartments and commercial complexes in Chennai. With dedication and passion, we carefully analyse every details and take in to consideration of the environmental issues in planning and designing our projects. We use a combination of modern technologies and superior quality materials to complete all our projects within the committed time frame. Managed professionally by a team of technocrats and experienced engineers, we possess the necessary infrastructure both in terms of man power and resources. Whatever we deal with, we always keep the interests of our valuable customers in mind and ensure they get better returns for their investment be it vacant lands or apartments or houses. We assist our customers thoroughly at every stage right from the moment they approach us till we finally hand over the registered documents or the keys to their new home. We continue to strive hard to fulfil the requirements of our clients without compromising on quality and in the process build everlasting values with our customers. The complete satisfaction of our customers and their unrelenting faith in our abilities is what keeps us going ahead with renewed vigour for every project. Encouraged by the response and satisfaction of our clients, we have widened our scope of operations by embarking on a major township project – "Yuthika" in Porur, Chennai. We have proposed to develop "Yuthika", the biggest project under Kaaviya Properties banner till date, in a phased manner. In the first phase, we have proposed to develop 88 apartments of 1/2/3 BHK and planned to develop another similar number of apartments under phase II after the successful completion of phase I. Besides, we have identified several identifcial futuristic projects that include a mega mall and, several residential developments. Why Kaaviya More than a decade of experience in real estate industry Deals with only approved and clear titled properties absolutely free from legal implications Strict adherence to rules and regulations as per Government norms We undertake to build your home not only with bricks & cement but with a lot of love and personal care Known for integrity and transparent business transactions High quality constructions and timely delivery Excellent service and after-sales support
View more
Builder project available with us
Project Overview
Furnishing Type

UnFurnished

Construction Status

Ready to occupy

No Of Floors

1
Kaaviya's Yuthika Photos & Videos
Property description
We at Kaaviya Properties, proudly present to you, a fabulous housing project in the heart of Porur, Not nea, Nor in the vicinity But "IN" Porur. Located just 1 km off Mount Poonamallee High Road, in Kaaviya Gardens, Mangala Nagar, Porur.
The housing project named "Yuthika", which means Jasmine in Sanskrit, is one of the biggest and prestigious developments under the Kaaviya Properties banner.
Spread across 1.23 acres and comprises of 88 units that include 1, 2 & 3 bedroom apartments in 6 continuous Blocks (Stilt + 4 Floors), "Yuthika", has been designed to suit today's living standards.
Porur, which until recently was one of the fast growing suburbs of Chennai, has hitherto become a fast developing extension of this booming metropolis, after it has been duly merged with the Chennai Corporation.
Porur is strategically located with multinational industrial houses located on one side and a major IT park housing several multinational IT giants on the other side. Besides housing the world famous Sri Ramachandra Medical College and Hospital, Porur is the main business hub on the bustling Poonamallee–Sriperumbudur corridor that houses many reputed educational institutions both engineering and medical.
Rapid urbanization, well connected by road to every nook and corner of Chennai and the presence of Porur Lake assuring copious ground water all through the year, makes Porur the preferred destination for ideal housing.
Besides good infrastructure facilities like four lane roads, Chennai Metro rail network, two hundred feet Irumbuliyur by-pass running across Porur and Chennai Airport's expansion plans towards Porur, adds more value to Porur as Porur is on the threshold of development and opportunities.
It is needless to say that it is a most opportune moment to make an investment in Porur which is bound to produce rich dividends in future. We at Kaaviya Properties, have taken every effort and have left no stone unturned to make your dream home come true.
After all we do build….. Neighbourhoods and not just Houses.
Project USP
Nearby Schools: Swamy School Pon Vidyashram School
Nearby Hospital: Ramachandra Medical Hospital
View more