Number of New Home Launches Nose Dive in Chennai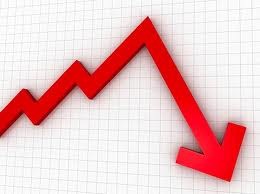 Chennai: Macro-economic conditions coupled with rise in input costs and low demand have forced many developers in Chennai to defer new property launches, and if one goes by a latest report from global real estate consultants, Cushman & Wakefield, the southern metropolis has scored the lowest in terms of number of new residential units available from January to September this year showing 44 per cent decline compared to the corresponding period last year.
However, the report stated that the overall performance of top eight cities has shown a marginal increase of five per cent in new property launches compared to the same period in 2012. There has been a total of 132,000 housing units were launched between January to September 2013.
For Chennai, the number of housing units made available till September 2013 was 9,585 units which is 44 per cent less compared to 17,142 units launched during the same period last year. But Chennai has made a good stride in the last quarter of 2013 (July-September) and has given 4094 housing units to the market compared to 3206 during the same period in 2012, said the report.
Shveta Jain, Executive Director, Residential Services, Cushman & Wakefield has blamed the subdued economic condition which has forced many developers to adopt wait and watch attitude and concentrate on the unsold inventories in hand. This has led to shortfall in the availability of new housing units across major cities, though the demand has been consistent among genuine buyers.
"Even the festival time has failed to lift the confidence of the market. Contrary to tradition, there has been a decline in new housing launches in Q3 2013, as economic conditions have not been encouraging for builders. However, the demand from the first time buyers and end users has not gone down as genuine buyers with adequate fund would consider this as the best time to go for property purchase,'" she added.
High end property launches in the first three quarters of 2013 till September, which was recorded at 23,500 units, saw the highest growth of 142 per cent over same period last year, while launches in the luxury housing segment has recorded a decline of 10.5%. In terms of capital values, the residential market has been witnessing stagnant trends across major cities on account of controlled activities.
However, on Q-o-Q basis, Ahmedabad, Bengaluru and Chennai have witnessed an increase of 41 per cent, 25 per cent and 28 per cent, respectively in Q3.
Though Hyderabad witnessed the maximum decline of 56% in launches compared to Q2 2013, it however shown one of the highest rises in y-o-y appreciation. The number of launches in 2013 was more than tripled in Bengaluru to nearly 35,000 units till September this year. Bengaluru, Mumbai, and NCR respectively have contributed 27%, 19% and 23% to the launches across top eight cities in 2013.
Apart from Chennai, NCR, Pune and Ahemedabad also showed negative trend in terms of number of new residential units launched till September 2013, the report further added.
---
Post a Comment
All Comments
---