62.40 Lakhs
EMI starts at

49.32K / Month
Plot Area2400 Sq Feet
Direction FacingEast
Boundary Wall ConstructedYes
Corner PlotsNo
Front Road Width40 Feet
Here is a well-planned Plots & Land for sale with great investment returns in Sarjapur Bangalore. Extending in the area of 2400 sqft, this Vaastu compliant plot offers you an array of necessary and modern facilities such as Drainage facility, Security, Play ground, Park, Rain water harvesting, Sewage treatment, Plantation Avenue, Water treatment.... It is West facing Plots & Land available for sale at a competitive price of Rs.60 Lac. With great connectivity benefits, the development is definitely an ideal site to build your dream property in Sarjapur. Enjoy the unparalleled living experience that the plot offers you.
Drainage facility, Security, Play ground, Park, Rain water harvesting
Amenities
Drainage facility
Security
Play ground
Park
Rain water harvesting
Sewage treatment
Plantation Avenue
Water treatment
by Gigantic Properties Pvt Ltd On Oct 16, 2023
Nearby properties for matching your requirements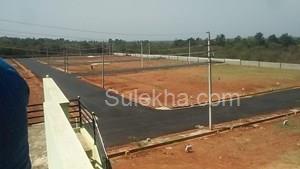 12 Lakhs
EMI starts at

9.30K / Month
Plot Area600 Sq Feet
Direction FacingEast
Boundary Wall ConstructedYes
Corner PlotsYes
Front Road Width40 Feet
Land For Sale. Any measurement of sites available. BMRDA Approved. > Any dimension and all facing available. > Well Compounded. > Black Top Roads. > 80 Feet Main Road. > Electricity Jogging Track, Walking Lane, Senior Citizen Park. > Easily accessible to main road and well connected to broad roads. > Before Bidadi Main Road. > Pollution Free Environment > Fast Developing Area In-between Kanakapura 8 Lane Road's and Bidadi main road. > 8 Schools International Schools, Temples, Industries and Other Apartments, Close To Wonderla It's a Bangalore Metropolitan Region Development Authority Sites. > Free Site Visit On Taken Care. LOANS FROM SBI, LIC OR FROM ANY BANK CAN BE AVAILED .
Corporation water, Drainage facility, Security, CCTV
by Cross Real Estate On Nov 26, 2023