Porur - A Township turning in to City's Major IT Hub
Porur is a locality in Chennai that exists from the Pallava period without losing its charm and significance. During ancient times, porur was used as a battle field and hence the name porur (place of warfare). Till 1977, porur was a village panchayat under Chengalpattu district of Tamil nadu which later upgraded to Town panchayat. During the bifurcation of Chengalpattu district in 1997, Porur came under the administration of Thiruvallur district although it is a part of Chennai suburbs.
Location of Porur
Porur is situated 18km south west of Chennai city limits, surrounded by Pallavaram hills. It stretches in the Guindy – Poonamalle high road and connects to the Chennai Bangalore highway. It is 15 meters elevated from the sea level and located near the Porur Lake. A flyover runs over the Porur Lake which connects Tambaram and Maduravoyil near the Tambaram bypass. This lake separates the western residential area of Porur from the eastern outskirts. The Chennai airport is 7kms away from this locality while the railway station is less than 5kms away.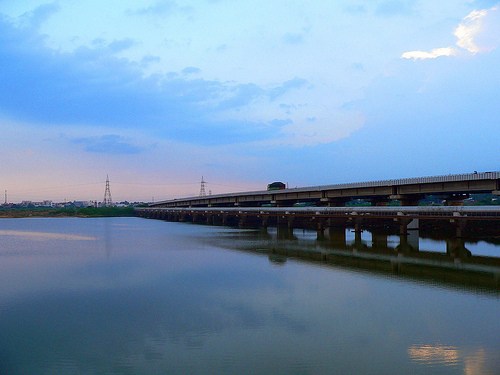 Few of the nearby localities include Ramakrishna Nagar, Arunachalam Nagar, Kunkumam Nagar, Ganga Nagar, Moorthy Nagar, Ambedkar Nagar, Kamala Nagar etc. it is closer to Maduravoyal and Valasaravakkam areas.
Life at Porur
Porur is a small township filled with residential segments and features a lot of housing colonies and small localities. This area is also known for its chemical industries, educational institutions, manufacturing plants, market area etc. Moving from the primary residential outlook, Porur is getting a new identity as one of the hot IT destination in the city, next to OMR. Three major IT parks have come up in the porur area which includes TCG IT Park, owned by HP, HCL Global solutions' Jayanth Tech Park and DLF IT Park. More than 1 lakh employees are working in these IT parks, making Porur as one of the sought out locality in Chennai.
Porur has all the essential amenities for a luxury living which includes multi-story apartments, residential houses, top colleges, renowned medical institutions, numerous schools, shopping centers, prominent temples, service apartments, market place and nearby amusement park.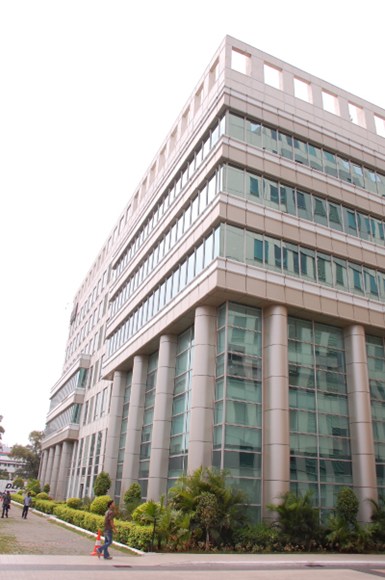 Real Estate in Porur
Porur is primarily a residential area but with the development of IT sectors, the real estate market trend in this area has observed progression over the years. This in turn increased the demand for residential apartments and independent houses in this neighborhood.
The current realty market trend has witnessed ups and downs in the pricing as per the Q3 reports of 2013. The sale of multistory apartments has seen a rise of 6% which ranges around Rs.5, 100 per sq. ft. on an average. The highest value of the apartments ranges around Rs.5, 500 per sq. ft. which is an 11% hike when compared to the second quarter. The builder floor apartments have also seen a rise of 4% in the sale which comes around Rs.5, 000 per sq. ft. whereas the rental rates of the builder floor apartments have dropped by 8% and ranges around Rs.12 per sq. ft. on an average scale.
Unlike the apartments, residential plots and individual houses have shown a decrease in the sale price of the property. The residential plots have witnessed a drop of 6% in the Q3 with an average range of Rs.32, 000 per square yard. The price range of individual houses in porur are also decreased by 6% which is around Rs.5, 000 per sq. ft. Over all, people prefer residential apartments over individual houses or residential plots. The residential flats and service apartments are in a good phase according to the reports from the last quarter.
Upcoming Projects in Porur
There are many ongoing residential projects in porur which are affordable with all essential amenities. Some of the projects include:
Sidarth Upscale
This residential project includes 1, 2, 3 and 4 BHK apartments in porur, the sizes of which ranges from 545 sq. ft. to 2663 sq. ft. of area. This project is under construction and will be completed by Dec. 2015. It comprises of 373 residential units and the price range starts from Rs. 29 lakhs.
Prestige Bella Vista
This residential project comprises of 1, 2, 3 and 4 BHK units. The sizes vary according to the number of rooms and price ranges around 29 lakhs to 1.35 crore. The possession date is said to be March 2015.
Green Valley's Sanmuga
The Sanmuga apartments have 2 and 3 BHK residential units. The size and the price vary according to the number of rooms offered. The starting price of the apartment is around Rs. 68 lakhs and it will be completed by August 2014.
There are also other projects like New Crest Magnaa, sreenivas Housing's Sreenivasa, Cinnamon apartments from Green Leaves Estate, Vin Orient from Vin Homes, Green Jade from Happy Home Promoters etc. in porur.
---
Post a Comment
All Comments
---